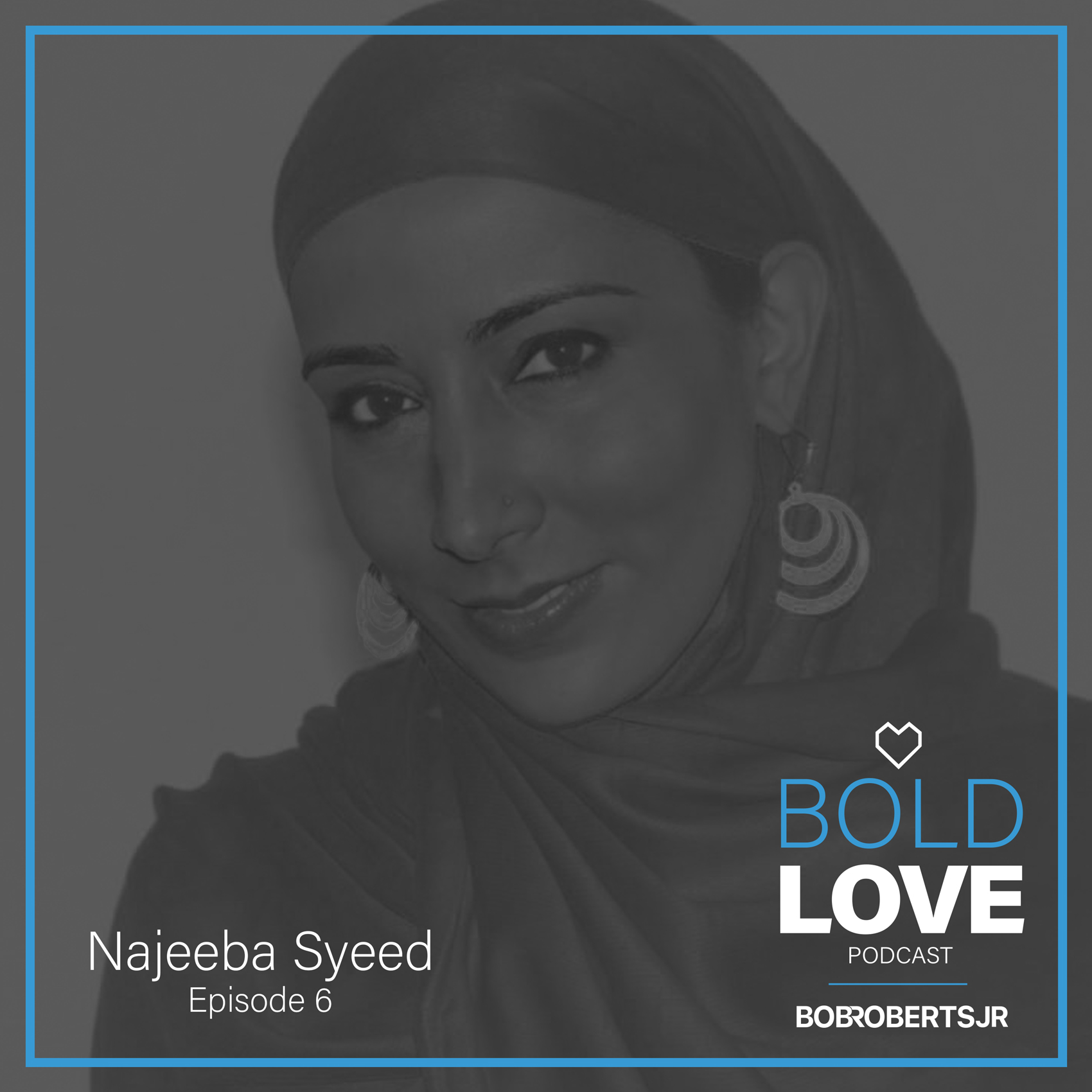 Najeeba Syeed is an amazing conflict resolution specialist and critical peace researcher. We get the chance to speak with her about how to properly address conflict, why multi-faith work is so important and some amazing stories on her adventures of being the only Muslim professor at a seminary.
She is an Associate Professor, Muslim and Interreligious Studies at Chicago Theological Seminary and director of the Center for Global Peacebuilding. She is recognized as a leader in peacebuilding and social justice based research and twice received the Jon Anson Ford Award for reducing violence in schools and in the area of interracial gang conflicts and was named Southern California Mediation Association's "Peacemaker of the Year" in 2007. Her track record as a peacemaker and critical peace researcher has made her a sought out advisor and she has served as an on the ground peace interventionist in conflicts around the globe. Syeed's peace and justice work has been the subject of news reports and documentaries as well such as this film which aired on NBC "Waging Peace: Muslim and Christian Alternatives."
SHOW NOTES:
"Waging Peace: Muslim and Christian Alternatives."
Bold as Love: What Can Happen When We See People the Way God Does
About Pastor Bob Roberts Jr
Dr. Bob Roberts, Jr. is the founder of GlocalNet, a non-profit dedicated to mobilizing the church for transformation in the public square, founder and chairman of Glocal Ventures Inc (GVI) and co-founder of Multi-Faith Neighbors Network (MFNN), a multifaith organization committed to creating international religious freedom through intentional cross-cultural relationships. He is also currently the Senior Global Pastor at Northwood Church and host of the Bold Love podcast.
Bob has contributed or been featured on the World Economic Forum, Fox Business Channel, Washington Post, New York Times, Huckabee Show, Religious News Service, C-Span, Templeton Religions Trust, El-Hibri, Christianity Today, Outreach Magazine and more.

Bob is a graduate of Fuller Theological Seminary (Doctorate of Ministry), Southwestern Baptist Theological Seminary (Masters of Divinity), and Baylor University (BA). He and his wife Niki have two children and three grandchildren.

Follow Bob:
Twitter